...i haven't slept this well in 2 years, what a heavenly bed!
Geert-Jan - Booking.com
The green enclosed park, the soothing sounds of the water and our serious beds make sleeping in Homeland a truly relaxing experience. The abundance of windows give each room a pretty view on the park, the water or the countless towers of Amsterdam. All rooms have a private toilet and shower, free WiFi, a television, windows you can open (a rarity these days) a small safe and a unique mural by Jan Verburg.

Book with us directly for the sharpest rates.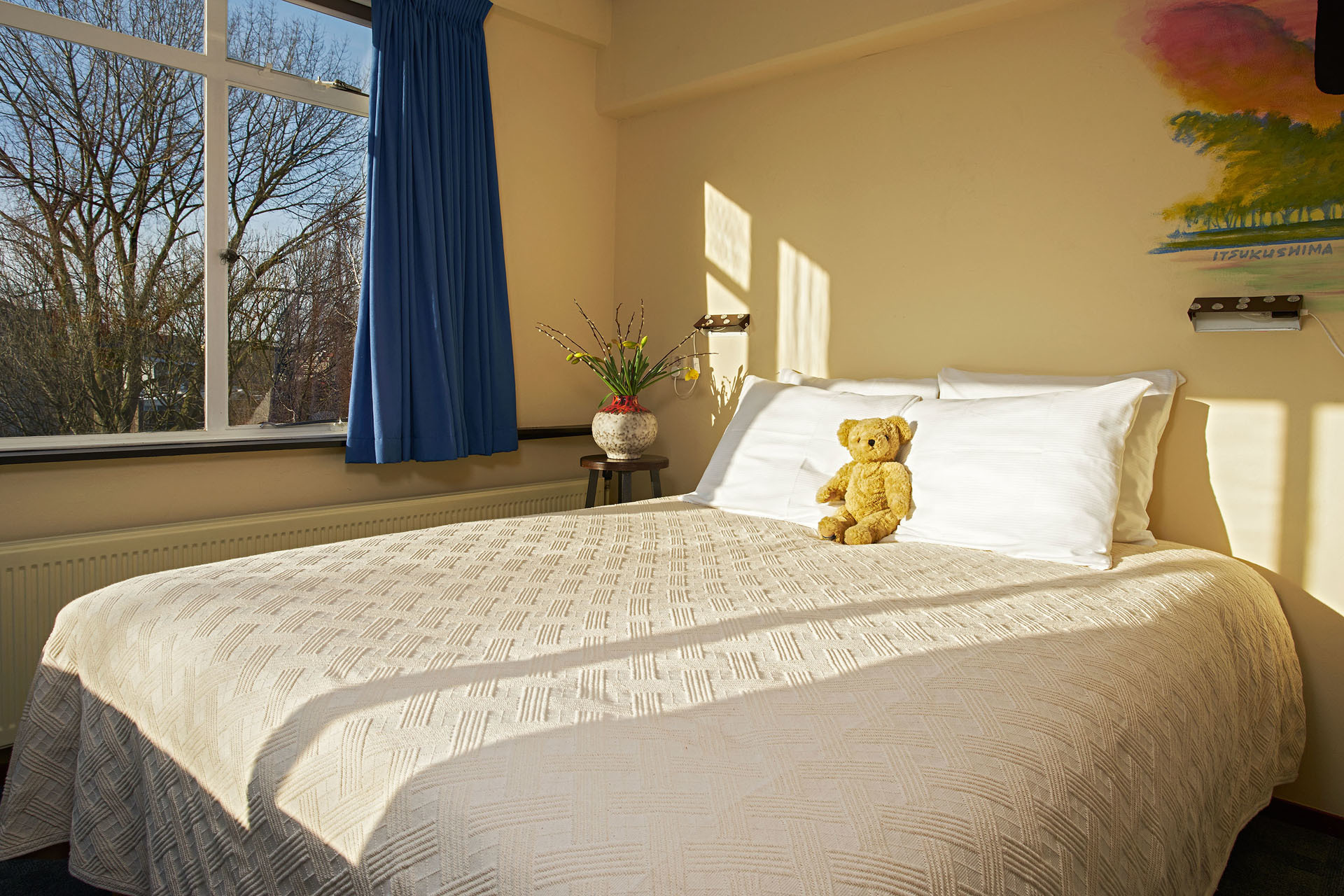 Single or double rooms
Besides our comfortable double rooms we also have single rooms for the solo traveler. No need to pay for a double when you only use half the bed.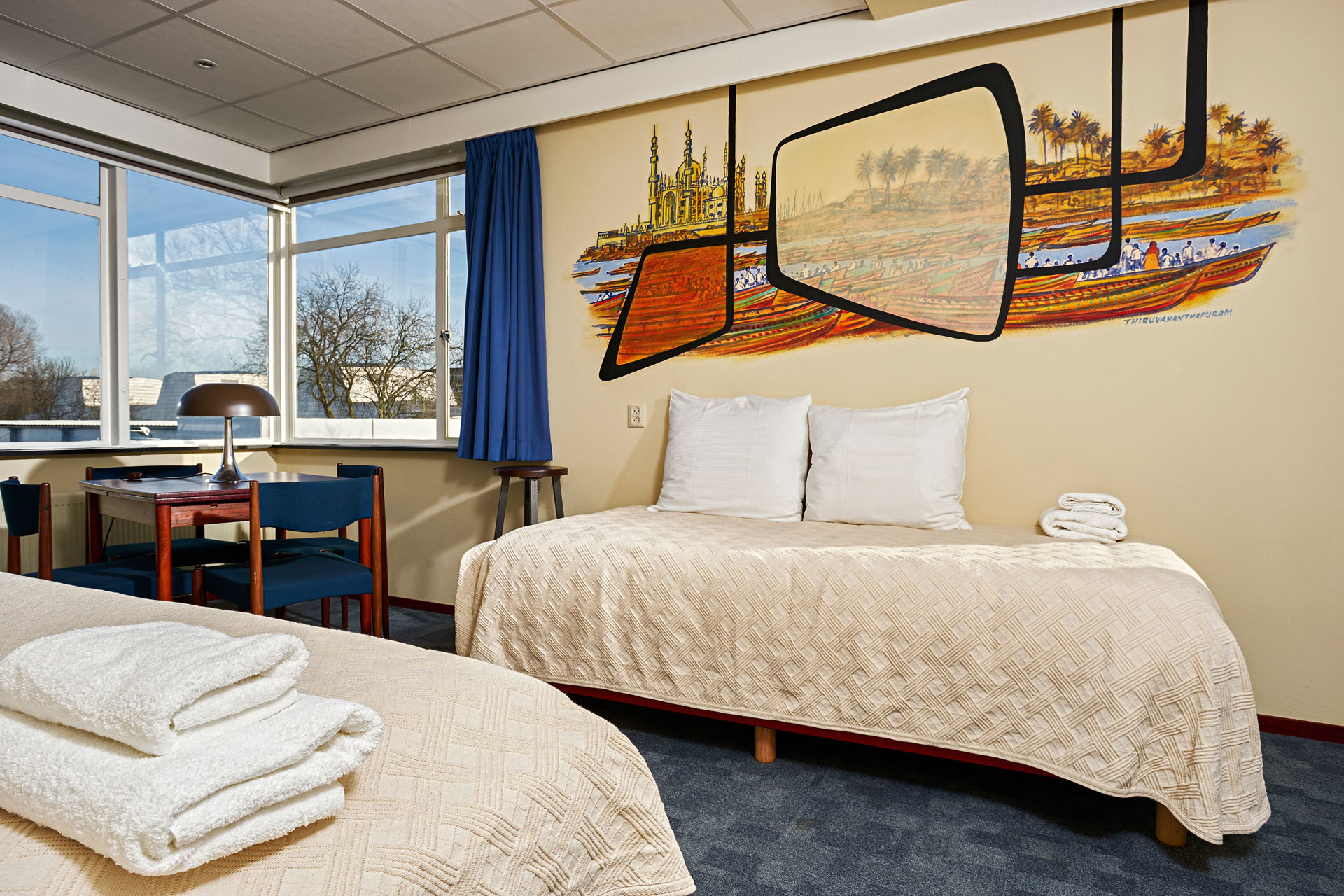 Family rooms
For travel companies consisting of more than two people, we have family rooms that can accommodate up to four people. Ideal for families with children, small sports teams or a business trip with extra team building.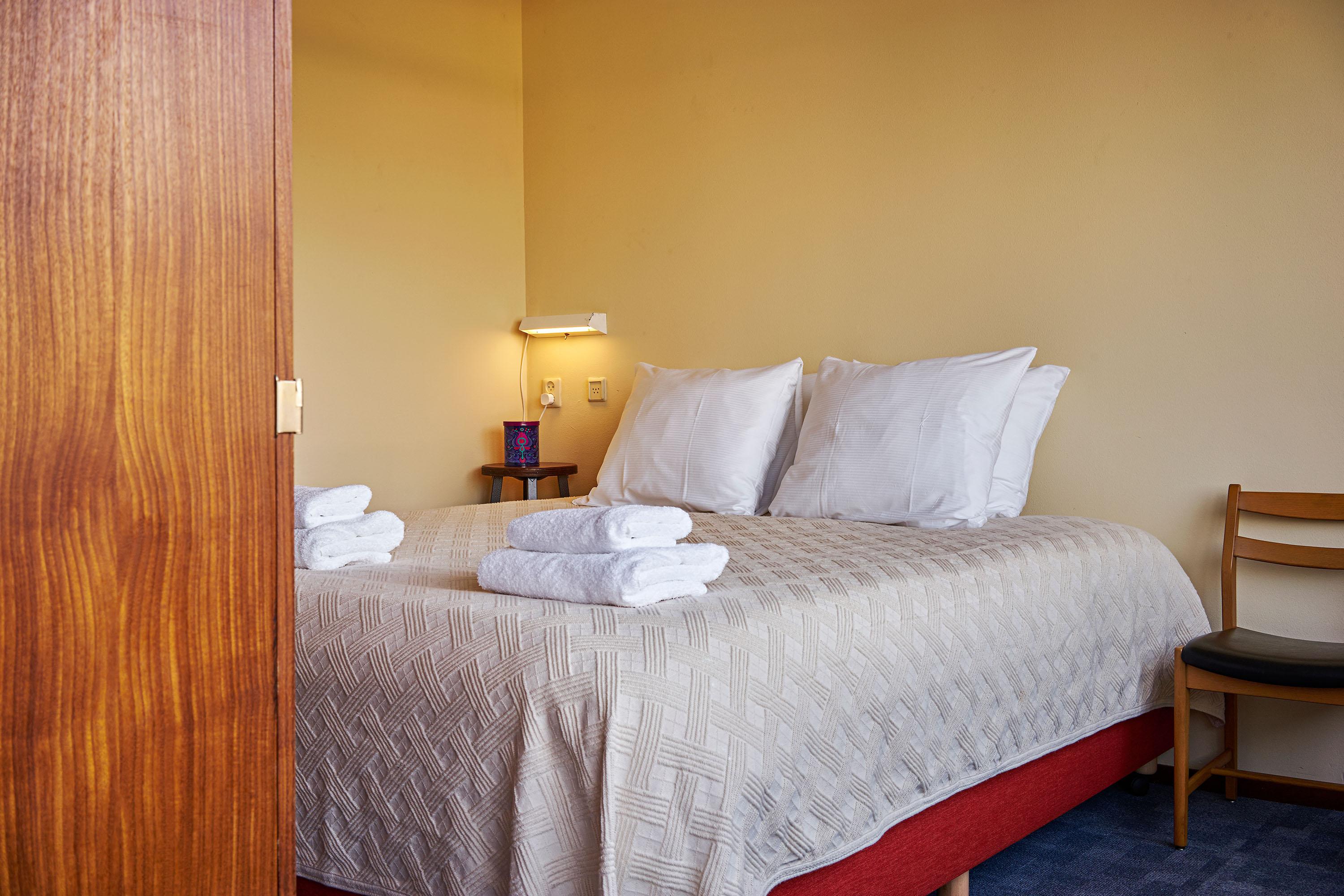 Homeland serviced apartment
For those who are staying in Amsterdam for a longer period of time, Pension Homeland has the perfect accommodation.
Our "en suite" room has a lovely double bed, a cozy sitting area, sideboard and dining table.
The room is equipped with a fridge, microwave and kettle.
Cleaning is done once a week and clean linen is provided.
To make you feel completely at home, you can use our "full board": breakfast, lunch and dinner for a very reduced price.